"Layton Cottrell worked as a funeral director/mortician with our company for 25 years. He served as a branch manager as well. Layton was most successful as a licensed pre-need counselor/agent with Great Western Insurance Company for all of his time here also. He was very loyal and diligent in his work, compassionate toward the families he served, always reaching the highest goals set in achievement standards in both at-need and pre-need circumstances. Creating his own pre-need insurance agency in 2008 has allowed him to help other funeral and cremation establishments realize their goals to more fully help the families they serve."
John E. Lindquist
Owner of Lindquist Mortuaries, Founder and Owner of Great Western Insurance Company

"Layton Cottrell is an exceptional individual. He is thoughtful and insightful. I have seen him in his professional capacity as a licensed funeral director provide expert and professional care to individuals and families in their time of need. Over our association spanning 20 plus years, I have been involved with him in multiple capacities: funeral director, ecclesiastical leader, neighbor and friend. He is the same person in each capacity, always exhibiting care and concern for his fellow man."
Stephen G. Handy
Utah House of Representatives. Layton, Utah

"Layton and Patricia Cottrell (Legacy Tree Funeral Planning) offers unparalleled service to their funeral homes. I know that when a funeral home partners with them, the details and the service will be provided with the utmost professionalism. A long term relationship with each firm they represent is paramount to the way that they do business."
Chad Iverson
Executive Sales Manager Western U.S. Great Western Insurance Co.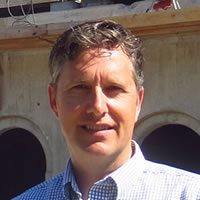 "Few people have contributed to the funeral industry as much as Layton Cottrell. He is highly respected among his peers as a person who has raised the bar of compassion, service and genuine care. His diverse talents include the ability to maximize business opportunities and successfully navigate changing times. As a professional artist, I appreciate his willingness to help grow my art company by introducing my portraiture to multiple mortuary locations. It is his character to go the extra mile in the service of others. Thank you Layton for being a wonderful example in business and as a person."
Chad S. Hawkins
Artist and Author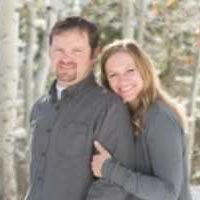 After meeting Layton I was very excited for families to have what Great Western offers. Layton knows the funeral business and has connected with families that have experienced loss. He is kind and considerate to those looking to pre-plan their funeral and is a great resource for aftercare. I feel very fortunate to have the opportunity to serve my community and offer the very best in funeral pre-need. I believe Great Western offers that and Layton is a great asset to have for our funeral home.
Leah Locke
Owners, Yampa Valley Funeral Home, Steamboat Springs, Colorado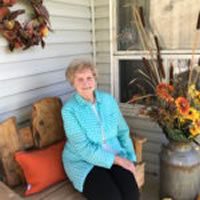 "When my husband passed away my emotions were very fragile. Having his funeral already preplanned and financially taken care of was such a blessing. The peace of mind knowing that everything was in place gave me the time I needed to be with family and friends without the stress of making important decisions at such a difficult time. My husband chose his own casket and even what he wanted embroidered in his casket panel as well as many other aspects of how he wanted his funeral to be carried out which suited his personality perfectly. It was his choice and I didn't have to guess what he would have wanted. I have my final wishes planned and in place also and I know my children will be so grateful for the foresight and action that we took to plan ahead."
Kenna Frazier
Community, Education and Family Advocate. Oakley, Utah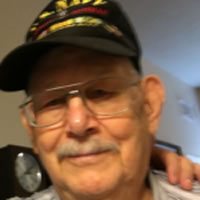 "I have known Mr. Layton Cottrell for several months. I have never known a more compassionate, honest and caring person. I am very proud to be able to call him my friend. When my sweetheart passed away recently, Layton personally made sure everything was taken care with dignity and respect. "
Alton Whiteaker
Ret. US Navy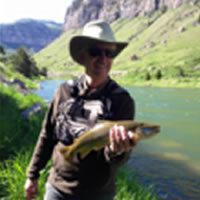 "I have great respect and confidence in Layton and Tricia. They are hard working, full of energy, and have great ideas for increasing our pre-need."
Bob Davis
Owner Davis Funeral Home. Riverton, Wyoming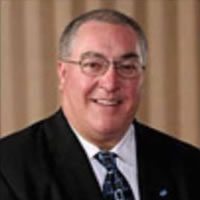 "I am honored to have worked with Layton Cottrell for the past 25 years. Layton is a kind, caring, and compassionate funeral director. I have learned many good things from Layton. He has an ability to establish trust with his families. Layton always went the extra mile for each family he served in following up after the funeral and in the service that he rendered. He excelled in meeting their needs and becoming a lifelong friend. I will be forever grateful for the service he gave me when my brother passed away. Layton has a gift for helping families to pre-arrange their funeral services thus making sure their loved ones are not burdened. He is a true professional in all that he does."
Norris Nalder
Manager, Lindquist Mortuary, Kaysville Utah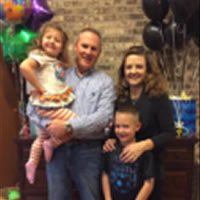 "Davis Funeral Home went looking for a funeral product to fund our prearrangements. That's when we found Layton Cottrell and his wife Tricia. Having a husband and wife team has been beneficial since they understand family values and funeral home dynamics. Layton and Tricia represent Great Western and we found they were a perfect fit for our firm. To have a product, designed by funeral directors -who know the best product is a product that fulfills the family's needs and the funeral home's needs at the same time- gives us peace of mind. Layton and Tricia are all about service. They have been incredible: catering to our needs and partnering with our state association. I can't say enough about the personal attention to detail that they give our firm and our association."
Jamey Kirkland
Davis Funeral Home. Riverton, Wyoming
"Layton has been a excellent partner to promote and increase our business. He is alway thinking of opportunities to increase our market share and our preneed sales. His experience and energy have made a measurable difference. He has our highest recommendation.
Scott Cornelison
Owner, Cornelison Funeral Home. Pocatello, Idaho
We at Legacy Tree Funeral Planning have the experience to help you with your funeral, cremation, and final expense planning needs. Schedule an appointment or send an email to help us better serve you.